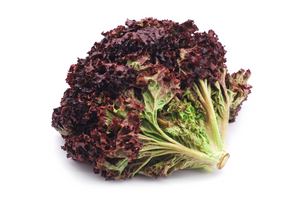 Red Lettuce
Sale price Price ₱250.00 Regular price Unit price / per
Lactuca sativa

Red Lettuce is very high in nutrition but also low in calories. It contains vitamins A and K, folate, fiber, high amounts of antioxidants, and iron. 
Red Lettuce goes well in salads, can be sprinkled on soups, used as garnish, and eaten with meat.
This product is sold for ₱250 per 250g. To order more, raise the quantity to your desired weight.
Please make sure you read the delivery information before ordering.