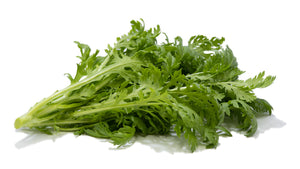 Garland Chrysanthemum
Sale price Price ₱250.00 Regular price Unit price / per
Glebionis coronaria

Garland Chrysanthemum is rich in minerals and vitamins with high potassium concentrations with various antioxidants that have potential long-term benefits for human health.
Popular in Asian cuisine, this plant can be cooked in soups, casseroles, hotpots, and more.
Each product is sold for ₱250 per 125g. To order more, raise the quantity to your desired weight.
Please make sure you read the delivery information before ordering.