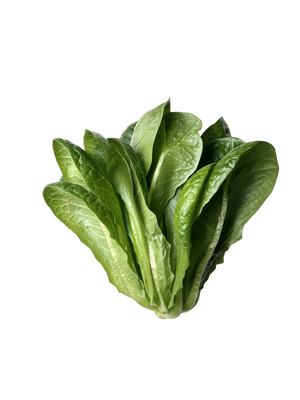 Romaine Lettuce
Sale price Price ₱250.00 Regular price Unit price / per
 Lactuca sativa L. var. longifolia
Rich in magnesium and high in antioxidants that help decrease the risk of diabetes and heart disease.
A classic base for Caesar salad or any type of salad. It is also great for lettuce wraps.
This product is sold for ₱250 per 250g. To order more, raise the quantity to your desired weight.
Please make sure you read the delivery information before ordering.