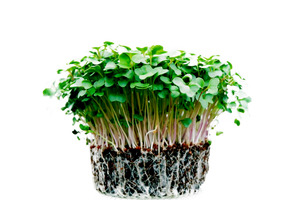 Microgreens
Sale price Price ₱100.00 Regular price Unit price / per
Microgreens are very healthy and packed with nutrients. They're rich in potassium, iron, zinc, magnesium and copper. They're also filled with antioxidants that reduce the risk of cancer and Alzheimer's.
A good ingredient for sandwiches, wraps, soups, and salads.
This product is sold for ₱100 per mat. To order more, raise the quantity to your desired weight.
Please make sure you read the delivery information before ordering.