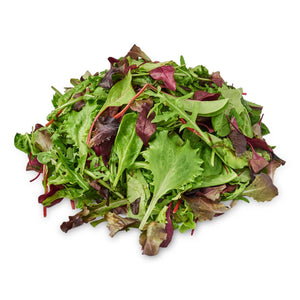 Mesclun Salad Mix
Sale price Price ₱200.00 Regular price Unit price / per
Mesclun Salad Mix
Mesclun is a mix of assorted small young salad greens. The rich variety provides a great combination of aromatic taste. Goes well with olive oil and balsamic vinegar.
 This product is sold for ₱200 per 150g. To order more, raise the quantity to your desired weight.
Please make sure you read the delivery information before ordering.