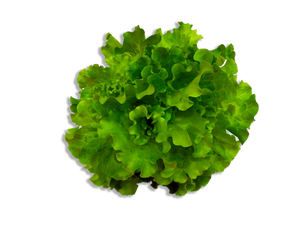 Batavia Lettuce
Sale price Price ₱250.00 Regular price Unit price / per
Lactuca sativa

Batavia lettuce is high in vitamins and, like all lettuce varieties, holds a lot of water. It's rich in vitamins A and K, and is a good source of antioxidants. Vitamin B9 is also present, and the folic acid helps maintain iron levels in the body.

Typically sweet and crisp, Batavia lettuce is perfectly suited in salads and wraps and is paired nicely with cheese in sandwiches.

This product is sold for ₱250 per 250g. To order more, raise the quantity to your desired weight.
Please make sure you read the delivery information before ordering.